CSK LANGUAGE  CONSULTANCY PVT. LTD.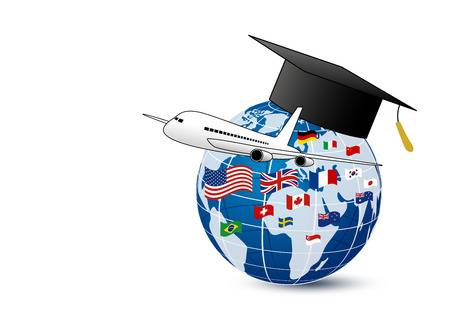 CSK Language & Consultancy Pvt. Ltd. is one of the well-established consultancy and language institute in Nepal, whose aim is to provide test preparation and language classes and to help for proper guidance, course selection and proper documentation for those students who want to study abroad. We are established in 2007 A.D. with a strong connection with international colleges and universities so as to a gain and provide the students the right link to their future goals and open the new horizons of knowledge and opportunities for the new generation in the pace of globalization. CSK Language & Consultancy Pvt. Ltd. is a Ministry of Education (MOE) approved student recruitment consultancy providing best test preparation classes including counseling and offering high quality and reliable services. CSK is the best solution for all your queries if you are in need of counselling about the abroad study or if you are ever planning for the abroad study. Believe us, we offer the best of the best services. We make sure to lead the student in the best possible way and make their future secure. We have proper and harmonious relation with several universities mainly in the Australia, Japan, USA, UK, and Korea. We also provide Japanese and Korean language classes for student and working visa also.
VOICE OF STUDENT
I feel so great to be a part of CSK Language Consultancy   consultancy. Thank you so much CSK for providing me proper counseling and guidance for visa success to study in Australia."
Thomas is wonderful organization with help full team. Thanks to CSK Language Consultancy .Support and  Community service. We wish you a very bright future ahead to csk
"Due to ostrich CSK Language Consultancy I am studying Diploma and advanced diploma in Information Technology In Japan .Thanks you."CSK
MESSAGE FROM MD
Dear Students/Parents,
Welcome you all in CSK Language & Consultancy Pvt. Ltd. I am delighted to you all that you choose us and give us the opportunity to guide you and motivate you through the path of international study. I know it's not an easy path to think about some foreign university or colleges but trust us we make that way far easier. "Moving you Forward" that's our slogan. And we actually help you to move forward in your career path. We believe that chance always favors the prepared mind which is why we believe in being prepared first and then guiding you towards your dreams. Like it says, nobody is perfect. But trust us, we bring out those perfections from you.
REGISTER A FREE COUNSELLING
NEWS & NOTICES
admin
Book your seat for January / April Intake for Student Visa in Japan.
OUR AFFILIATED UNIVERSITY